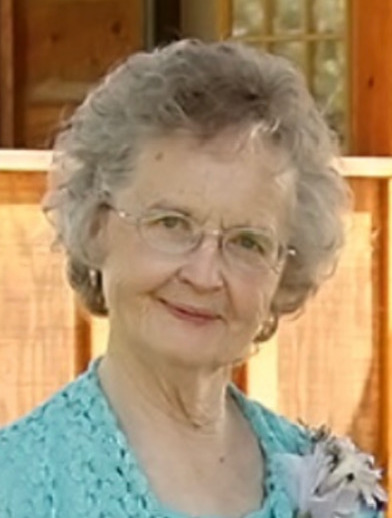 Alma Johanna Lau
Armour – Alma Johanna Lau, 84, went to her heavenly home Saturday, July 17 at Douglas County Memorial Hospital in Armour. Funeral service will be Wednesday, July 21 at 10:30 am at St. Peter Lutheran Church near Armour. Visitation will be Tuesday, July 20 from 5 to 7 pm with a 7:00 pm prayer service at St. Peter Lutheran Church near Armour. Arrangements by Koehn Bros. Funeral Home in Armour.
Alma was born December 12, 1936 to Emmanuel and Rosina (Fink) Drefs in Armour, SD. She was baptized and confirmed into the Christian faith at St. Peter Lutheran Church near Armour. She attended grade school in Valley Township in Douglas County and graduated from Armour High School in 1954. She went to Wartburg College in Waverly, IA and received a two year teachers certificate in 1956. She taught at Rocky Ridge Country School in Lincoln Township for 3 years and on many occasions said she loved it. She was united in marriage to Marvin Lau on June 3, 1960 at St. Peter Lutheran Church. They farmed together until December, 2014 when they moved into Armour. Alma began playing the organ at St. Peter when she was 15 years old and played for almost 70 years. She gave piano lessons for many years and enjoyed the lasting friendships she made with students and parents.
Grateful for having shared her life are her husband, Marvin of Armour; 4 children: Steven (Sandy) Lau of Delmont, SD; Elizabeth (Patrick) Weber of Dimock, SD; Aaron (Kathleen) Lau of Corsica, SD; and Benjamin (Christine) Lau of Armour; 12 grandchildren and 11 great-grandchildren.
She was preceded in death by her parents; 3 sisters, Rosina Sundermeyer, Elizabeth Villmow and Leonida Heber; a brother, Martin Drefs; a daughter-in-law, Kristin Lau; a niece, Nancy Lau; a nephew, Martin Drefs; and 3 brothers-in-law.