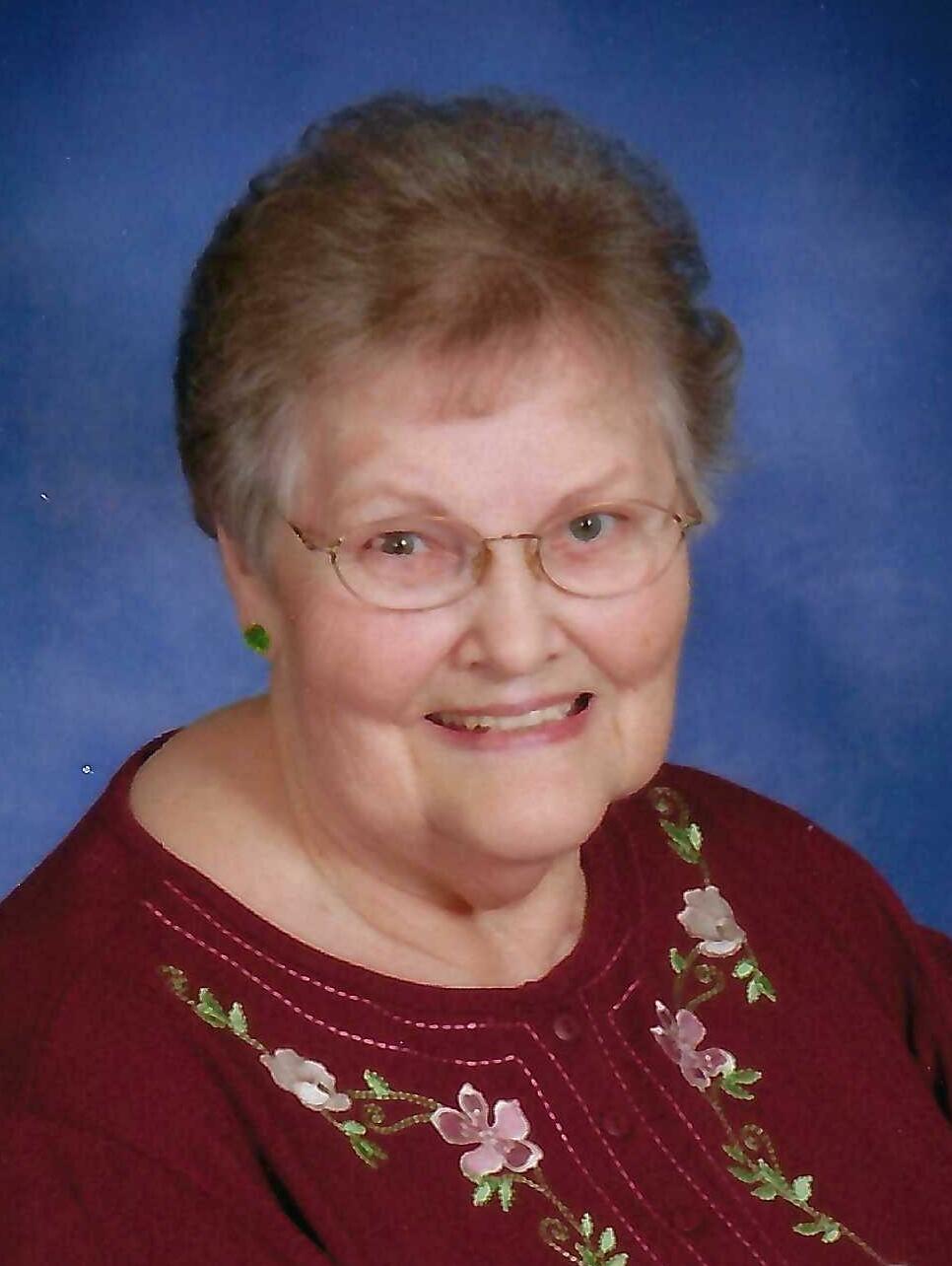 Harriett Marie Gukeisen
Harriett Marie Gukeisen, 87, went to her heavenly home on Saturday, December 4, 2021, at Bormann Manor in Parkston, SD. Funeral Mass will be Saturday, December 11 at 10:00 am at Sacred Heart Catholic Church in Parkston, followed by the committal service at Dakota City Cemetery. There will be a meal to celebrate Harriett's life at Sacred Heart Parish Hall in Parkston following the committal. Visitation will be Friday, December 10 from 6:00 to 8:00 pm, with a prayer service and Rosary at 7:00 pm at Sacred Heart Catholic Church in Parkston. Arrangements by Koehn Bros. Funeral Home in Parkston.
Harriett was born October 24, 1934 to Benjamin and Letta (Stiefel) Huey in Parkston, SD. She grew up on the family farm where she helped raise her 4 brothers after her mother died when Harriett was just 10 years old. She was united in marriage to Clarence Gukeisen on September 2, 1954. The couple farmed and were blessed with nine children. Besides raising her children on the farm, Harriett was also involved in milking dairy cows, raising pigs and chickens, and growing a large garden. From 1986-92, they lived in and managed the Rainbow Motel in Parkston. In 1992, they moved back to the farm until Clarence's death on January 11, 1997. Harriett moved into a house in Parkston where she lived until October 2019 when she moved to Bormann Manor.
Harriett was a member of Sacred Heart Catholic Church, a lifetime member of the VFW Auxiliary, and a member of Catholic Daughters for over 50 years. She enjoyed gifting her family with her numerous beautiful embroidery creations, reading, and doing word search and fill-in word puzzles.
She is survived by her children, son Mark (Mary) Gukeisen, Mitchell, with children Kelly (Nancy) and Justin (Misty); daughter Marsha (Tom) Wudel, Parkston, with children Jesse (Vanessa), Joshua (Katelyn), Zachary, Anne (Dan) Hall, and Nicholas; daughter Mary Jane Uhing, Arlington, TX, with children Katrina (Darsso) Gache, Jared (Jose Aguilar), and Colleen (Joshua) Martin; son Michael (Scarlett) Gukeisen, Parkston, with children Tichelle (Phil) Erickson and Timothy; daughter Michele Uhing, Kingsland, TX, with children Carissa (Ryan) Gilley and Amber (Kody) Thompson; daughter Marni Gukeisen, Mitchell, with child Derrick (NikkiMarie Weber); daughter Merrillee (Brad) Osterloo, Mitchell, with children Micah and Marisa; daughter Molly (Ronnie) Noe, Yankton, with children Hailey and Jacob; and son Martin Gukeisen, Mitchell; 19 great-grandchildren; brothers Howard (Judy) Huey and Charles Huey; sister-in-law Jo Huey; and many nieces, nephews, in-laws, and friends.
She was preceded in death by her parents; husband, Clarence; stillborn son, Timothy; son-in-law, Bill Uhing; brothers Richard and Robert; sister-in-law Laurice Huey; and numerous extended family.