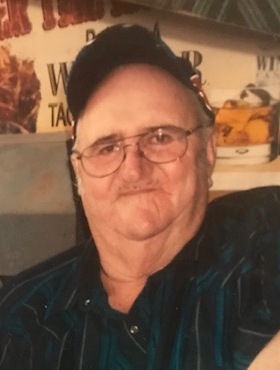 Bane H. Stirling
Parkston – Bane H. Stirling, 81, went to his heavenly home Sunday, May 1 at his home near Parkston. Funeral service will be Thursday, May 5 at 2:00 pm at United Brethren Church of Christ in Milltown. Visitation will be Wednesday, May 4 from 5 to 7 pm with a 6:30 pm prayer service at Koehn Bros. Funeral Home in Parkston.
Bane was born May 8, 1940 to Walter S. and Ida Dot (Adkins) Stirling in Parkston, SD. He grew up on the farm and attended Parkston High School. He was united in marriage to Phyllis Mae Stirling on May 7, 1960 at Sacred Heart Catholic Church in Parkston. At an early age, he took over the family farm. In addition to farming, he also drove truck, was a carpenter and worked for Werning Cattle until being forced to retire due to health concerns. He was a member of the Army National Guard and loved to hunt and fish, take camping trips with his family, watch parades, attend car shows and watch westerns on TV. He was a family man who loved spending time with them whenever possible.
Grateful for having shared his life are his wife, Phyllis of Parkston; 6 children: Brian Stirling of Parkston; Beth Polreis of Parkston; Walter (Holli) Stirling of Sioux Falls, SD; Lisa (Kevin) Ter Meer of Ethan, SD; Wade (Angie) Stirling of Delmont, SD; and Lee (Susan) Stirling of Sioux Falls; 15 grandchildren: Jessica Tietz, Jasmine Tietz, Jen (Stan) Sherwood, Heidi Polreis, Amy (Dan) Parce, Ryan Polreis, AJ Schoenfelder, Nick Stirling-Hartman, Codi Stirling, Zach Stirling, Kyle (Tori) Stirling, Brandon (Rachel) Weber, Lucas Weber, Maddison (Austin) Holzbauer, and Alivia Stirling; 11 great-grandchildren; a brother, Jim Stirling of Mitchell, SD; a sister-in-law, Nancy Stenson of Ft. Pierre, SD; and 2 brothers-in-law, Vinson Stirling of Parkston and Wallace Stirling of Parkston.
He was preceded in death by his parents; mother and father-in-law; a brother, Kenneth Stirling; and a sister, Jean Roth.