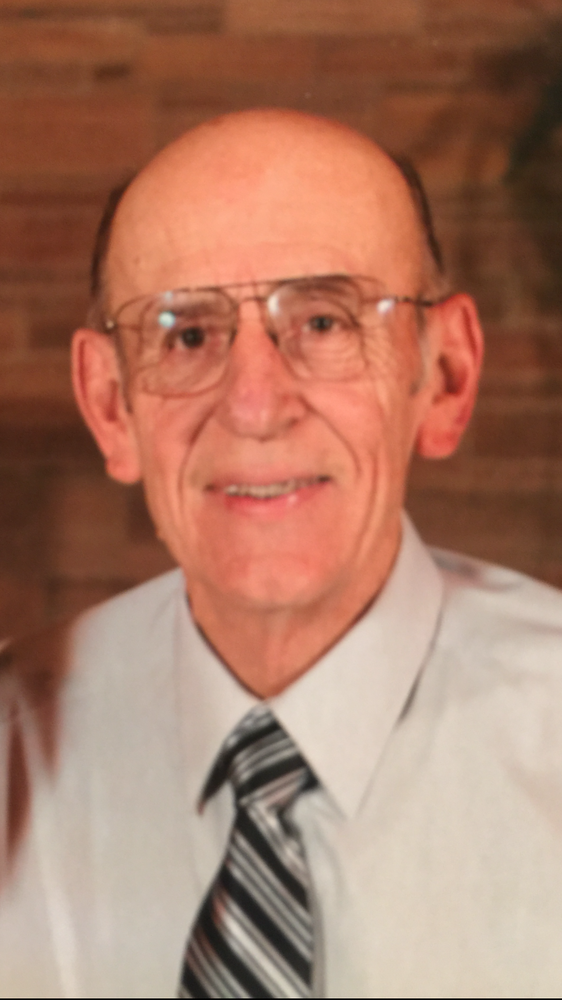 In Memory of
Kenneth Charles Wagner
1934 - 2018
Obituary of Kenneth Wagner
Corsica - Kenneth Charles Wagner, 84, passed away on Sunday, May 20, 2018 in Parkston, SD at the Avera St. Benedict Hospital. Funeral services will be held at St. Paul the Apostle Catholic Church on Friday, May 25, 2018 at 10:30 AM with Father Gallagher officiating. Visitation will be Thursday, May 24, 2018 from 5 - 7 PM, with the family present, at St. Paul the Apostle Catholic Church in Armour with a prayer service at 7:00 PM.
Ken was born in Marion, SD to John and Vlasta (Dvorak) Wagner on March 13, 1934. He graduated from Marion High School and received his Bachelor's Degree in Education from Black Hills State Teacher's College. While attending college, he participated in football, basketball and baseball. He was also a member of the South Dakota National Guard.
Ken married Elaine Cink on August 17, 1963. They were blessed with three children: Curtis, Kristi, and Kelly. Ken and Elaine made Corsica their home for 53 years.
Ken taught and coached for 35 years; at Ravina, Avon, and the last 29 years in Corsica. He was inducted into the South Dakota High School Football Coaches Hall of Fame. Ken enjoyed sports of all kinds, he was an especially proud grandpa watching his grandchildren participate in their activities. As an avid outdoorsman enjoyed hunting, fishing, and shooting trap. He also enjoyed visiting with friends, family, and former students and having a good cup of coffee.
Ken's faith was strong. He passed his faithfulness on to his survivors: his wife, Elaine; his son Curtis (Paula) Wagner, Chamberlain, SD; his daughters Kristi (Tom) Hilzendeger, Avon, SD; Kelly (Mike) Heinz, Ipswich, SD. He had seven grandchildren Whitney (Bryce) Kreutzfeldt, Kennedy Wagner; Brennan Hilzendeger, Hailey Hilzendeger; Tara, Macy, and Trevor Heinz. He had one great grandchild, Cooper Kreutzfeldt. His extended family included sister in-laws, brother in-laws, and many nieces and nephews.
Ken was preceded in death by his parents, his brother Donald and sister and brother-in-law Phyllis (Ralph) Peterson.
Armour
821 Main St,
PO Box 339
Armour, SD
57313
P:605-724-2370
LAKE ANDES
11 N. Main St.,
PO Box 613
Lake Andes, SD
57356
P: 605-487-7631
PARKSTON
309 W. Main St.,
PO Box 928 Parkston, SD
57366
P: 605-928-3241
STICKNEY
218 Main St., Stickney, SD
57375


P: 605-732-4246
CORSICA
125 S. Corse St., Corsica, SD
57328

P: 605-724-2370
GEDDES
220 S. Main Ave., Geddes, SD
57342


P: 605-724-2370