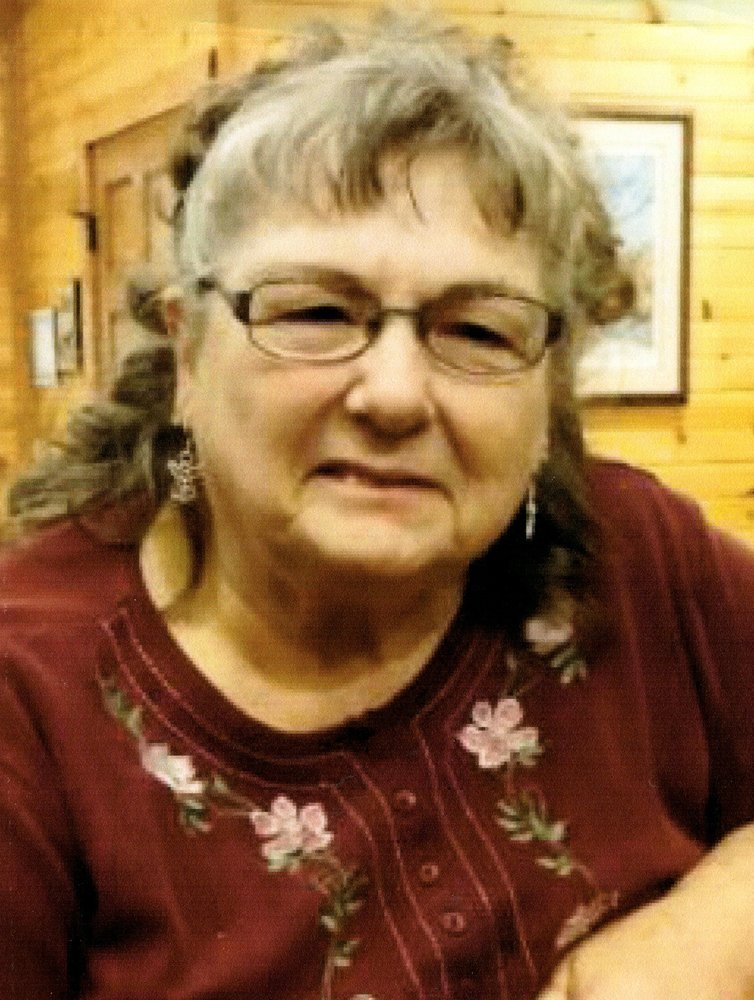 Obituary of Lila Ann Bohr
Lila Ann Bohr, 70, went to her heavenly home Wednesday, November 6 at Avera McKennan Hospital in Sioux Falls. Funeral service will be Monday, November 11 at 10:30 am at St. Mary's Catholic Church in Stickney. Prayer service will be Sunday, November 10 at 2:00 pm at Sts. Peter & Paul Catholic Church in Pierre. Arrangements by Koehn Bros. Funeral Home in Stickney.
Lila was born January 24, 1949 to Clarence (Bud) and Maxine (Kenyon) Hemeyer in Mitchell, SD. She was the second child of five, Gwen, Jerry, Stan, and Bert. Lila attended country school at Baker #40 in Davison County and graduated from Stickney High School. Lila was united in marriage to Lawrence (Larry) Bohr at Holy Family Catholic Church in Mitchell on November 15, 1969. Lila did many things throughout her life including chasing her four children, Lori, Lynell, Lawron and Leesa. Many neighbor kids frequented the Bohr home as she was a second mom to many. Larry and Lila went into business together at L&L Canvas and Shoe Repair in Stickney and later moved their business to Corsica, SD. Lila attended Dakota Wesleyan University in Mitchell where she received her Bachelor of Arts Degree in Accounting. Lila and Larry moved to Pierre, SD after their nest was empty. Lila worked for the state of South Dakota for 19 years until her retirement. She enjoyed sewing, crocheting, knitting, bowling, playing cards, gardening and fishing but what she loved most was being called Grandma by Clint (CJ), Shanice, Bryce, Brandon, Byron, Kaylin, Ana, Joseph, Mallory, Samara, Sh'mah and Blaine. Lila cherished these children and then she became a great-grandma to Hayden, Wyatt, Briella, Brynlee, Severus, Sierra and Savanna.
Grateful for having shared her life are her husband, Larry of Pierre; 4 children: Lori Bowen (Shanice (Severus), Ana, Joseph, Samara, Sh'mah); Lynell (Clint (wife, Melissa) (Hayden, Wyatt, Briella, Brynlee, Sierra and Savanna), Bryce, Brandon, Byron and Isaiah (Eisenbraun); Lawron (wife, DeEtte)(Kaylin, Mallory and Blaine); and Leesa (fiancée Jason Snyder); a sister, Gwen (Gerrit) Norden; 2 brothers, Jerry (Julie) Hemeyer and Bert Hemeyer; brothers and sister-in-law: John (Colleen) Bohr, Paul Bohr, Patricia Bohr and Jane Bohr; and many nieces, nephews, cousins and friends.
Lila was greeted in Heaven with open arms by our Heavenly Father; her parents, Bud and Maxine; in-laws, Frank and Ann Bohr; a brother, Stanley Hemeyer; and many other family and friends.
To plant a tree in memory of Lila Bohr, please visit Tribute Store
Prayer Service
2:00 pm - 2:30 pm
Sunday, November 10, 2019
Sts. Peter & Paul Catholic Church
304 N. Euclid Ave.
Pierre, South DakotaS Dak, United States
605-224-2483
Funeral Mass
10:30 am - 11:30 am
Monday, November 11, 2019
St. Mary's Catholic Church
117 Main St.
Stickney, South DakotaS Dak, United States
605-732-4207
Share Your Memory of
Lila
Armour
821 Main St,
PO Box 339
Armour, SD
57313
P:605-724-2370
LAKE ANDES
11 N. Main St.,
PO Box 613
Lake Andes, SD
57356
P: 605-487-7631
PARKSTON
309 W. Main St.,
PO Box 928 Parkston, SD
57366
P: 605-928-3241
STICKNEY
218 Main St., Stickney, SD
57375


P: 605-732-4246
CORSICA
125 S. Corse St., Corsica, SD
57328

P: 605-724-2370
GEDDES
220 S. Main Ave., Geddes, SD
57342


P: 605-724-2370