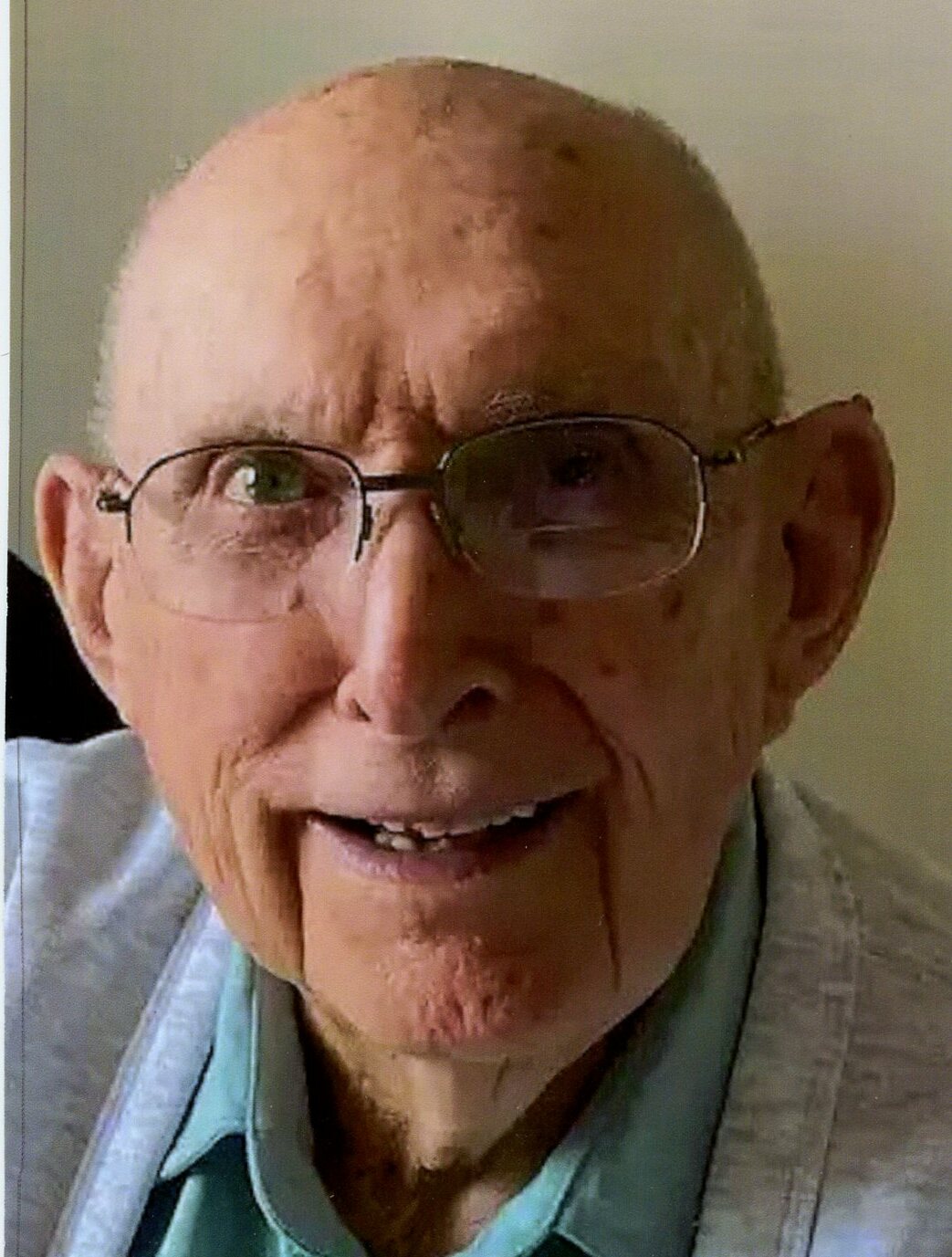 Obituary of JB Weber
Please share a memory of JB to include in a keepsake book for family and friends.
Parkston – John Burton "JB" Weber, 91, went to his heavenly home Tuesday, August 1 at Avera St. Benedict Hospital. Memorial mass will be Saturday, August 5 at 11:00 am at Sacred Heart Catholic Church in Parkston. Visitation will be Friday, August 4 from 5 to 7 pm with a 7:00 pm prayer service at Sacred Heart Catholic Church in Parkston.
JB was born November 18, 1931 to Ed and Nettie (Young) Weber in Wagner, SD. He attended eight years in country school, Choteau Creek #3. In 1949 he graduated from Wagner High School. He entered the United States Navy on February 7, 1952 and served as a corpsman during the Korean War until being honorably discharged on January 30, 1956. He returned to the family farm after his brother Lester passed away unexpectedly. This began his lifelong vocation of farming. He was united in marriage to Elaine (Mazourek) Weber on August 17, 1957 in Wagner, acquiring his brother's four beautiful children along with his new lovely wife Elaine. To this readymade family, three additional daughters were born. The family made their home on a farm near Delmont, SD until 1969 when they purchased a farm near Parkston, SD. In 1993,they retired and built the home of their dreams in Parkston. His favorite hobby after retirement was traveling internationally with Elaine stating "we're going to travel until we can't anymore." Together they enjoyed dozens of cruises and bus tours. They were graceful dancers and enjoyed doing the two-step and polka and playing pinochle. JB was a lifelong lover of history and was a walking encyclopedia. He had a razor-sharp memory and enjoyed telling stories. Above all he loved spending time with his family and friends. JB was a member of Sacred Heart Catholic Church, Knights of Columbus, Disabled American Veterans, VFW and American Legion.
Grateful for having shared his life are his wife of almost 66 years, Elaine of Parkston; five children: Linda Weber of Sioux Falls, SD; Peggy Barnett of Tucson, AZ; Tom (Gail) Weber of Brookings, SD; Sheri Jo (Dave) Gibson of Corona, SD; and Jean (Butch) Hoskins of Perham, MN; a son-in-law, Daryl Thomas of Parkston; 10 grandchildren: Bryan McClellan, Sonya (Brady) Lyons, Dan (Nicole) Gibson, Tara (Ryan) Franchuk, Will (Heather) Long, Erin Weber, Jon (Sadie) Thomas, Sam (Gina) Long, Kristin (Levi) Bietz, and Taylor (Kasey) Gibson; a bonus "adopted" grandson Andy (Lindsey) Sivertsen; and 18 great grandchildren; two brothers: Dean Weber of Wagner and Dale Weber of Salem, SD, and many nieces, nephews and extended family members.
He was preceded in death by two daughters: Dianne Richmondand Teri Thomas; his parents; two brothers Lester and Edward; two sisters Lila and Elaine; great granddaughter Claire; and several brother- and sister-in-laws.
Memorials would be preferred in lieu of flowers.
Armour
821 Main St,
Armour, SD
57313
P:605-724-2370
LAKE ANDES
11 N. Main St.,
Lake Andes, SD
57356
P: 605-487-7631
PARKSTON
309 W. Main St.,
PO Box 928 Parkston, SD
57366
P: 605-928-3241
STICKNEY
218 Main St., Stickney, SD
57375

P: 605-732-4246

CORSICA
125 S. Corse St., Corsica, SD
57328
P: 605-724-2370
GEDDES
220 S. Main Ave., Geddes, SD
57342

P: 605-724-2370